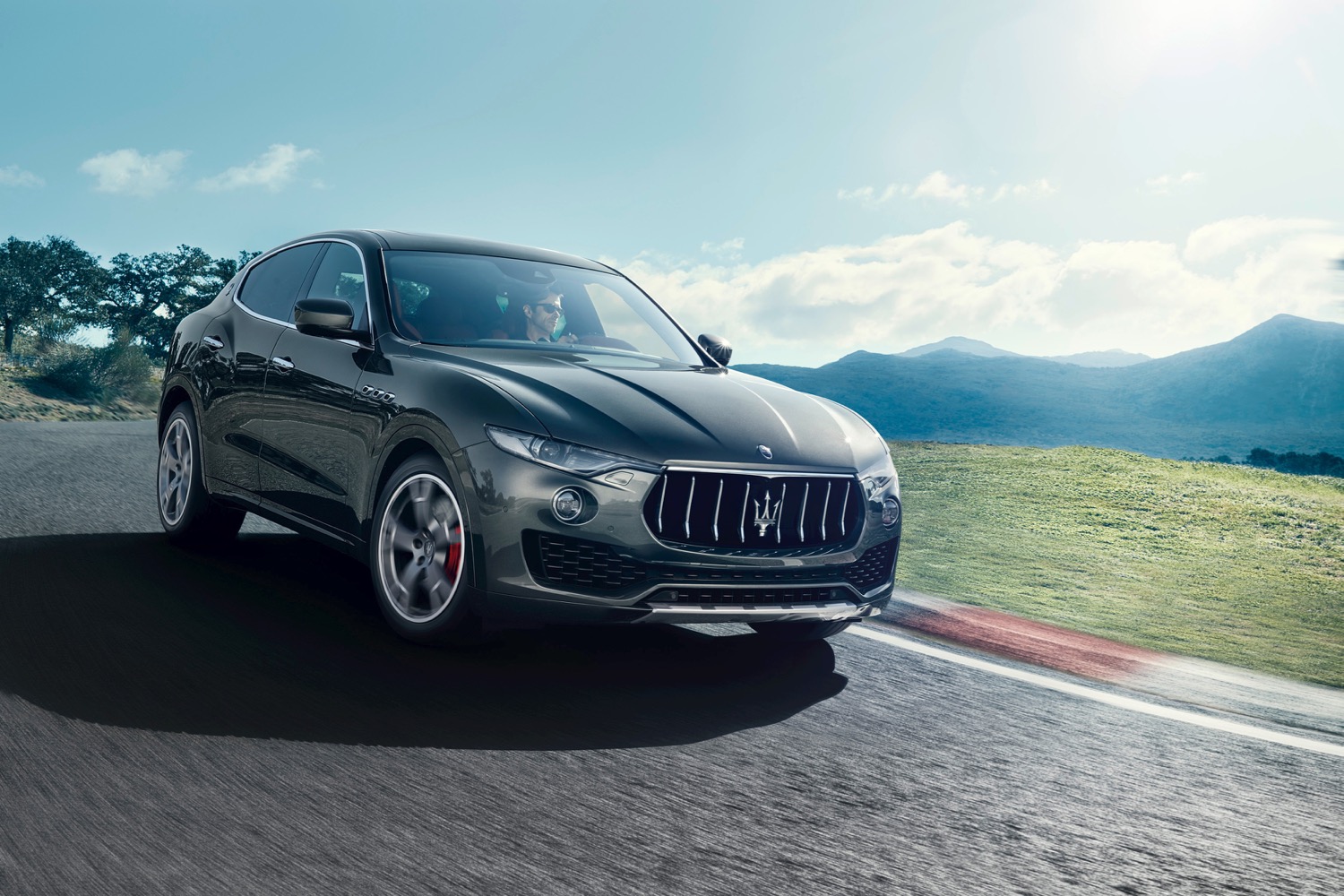 Maserati's first SUV
Everyone is making SUVs these days. Unlikely brands like Bentley, Lamborghini, Rolls-Royce, and Porsche are all selling them or planning to. One of the latest carmakers to jump on the SUV bandwagon is Maserati, but the 2017 Levante is more than just an attempt to fill a hole in the lineup. The Levante isn't just a truck with a Maserati trident badge on the hood, either. It's a genuine Maserati with powerful engines, sporty driving dynamics, and a stylish appearance.
Performance
It may be an SUV, but the Levante still needs to have the performance of traditional Maserati models to be anything other than a cynical marketing exercise. Thankfully, the Levante is engaging to drive.
Selecting your very own Maserati Levante means choosing from two variants of the same 3.0-liter twin-turbocharged V6 engine. The version in the base Levante has 345 horsepower and 369 pound-feet of torque, while the engine in the Levante S offers 424 hp and 428 lb-ft of torque. Both versions are paired with an eight-speed automatic transmission and the Q4 all-wheel drive system from the Ghibli and Quattroporte sedans.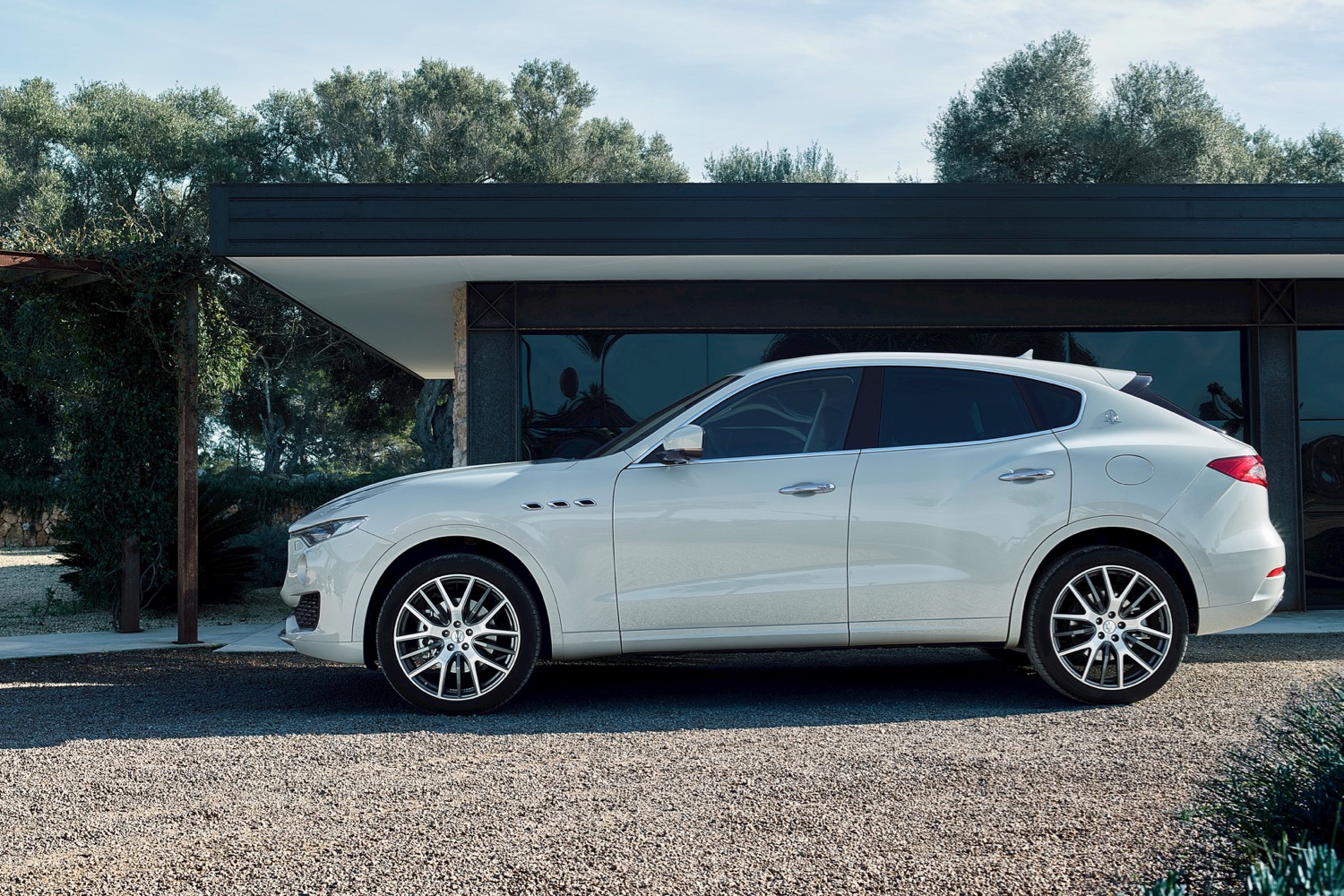 The base Levante will do 0 to 62 mph in 6.0 seconds and reach a top speed of 155 mph, while the Levante S will do 0 to 62 mph in 5.2 seconds and top out at 164 mph.
To make this the Maserati of SUVs, engineers also focused a considerable amount of attention on the chassis. The Q4 all-wheel drive system features torque vectoring, which sends power to individual wheels while cornering to help the Levante turn in. The suspension is a sophisticated setup including air springs and Maserati's Skyhook adjustable shock absorbers.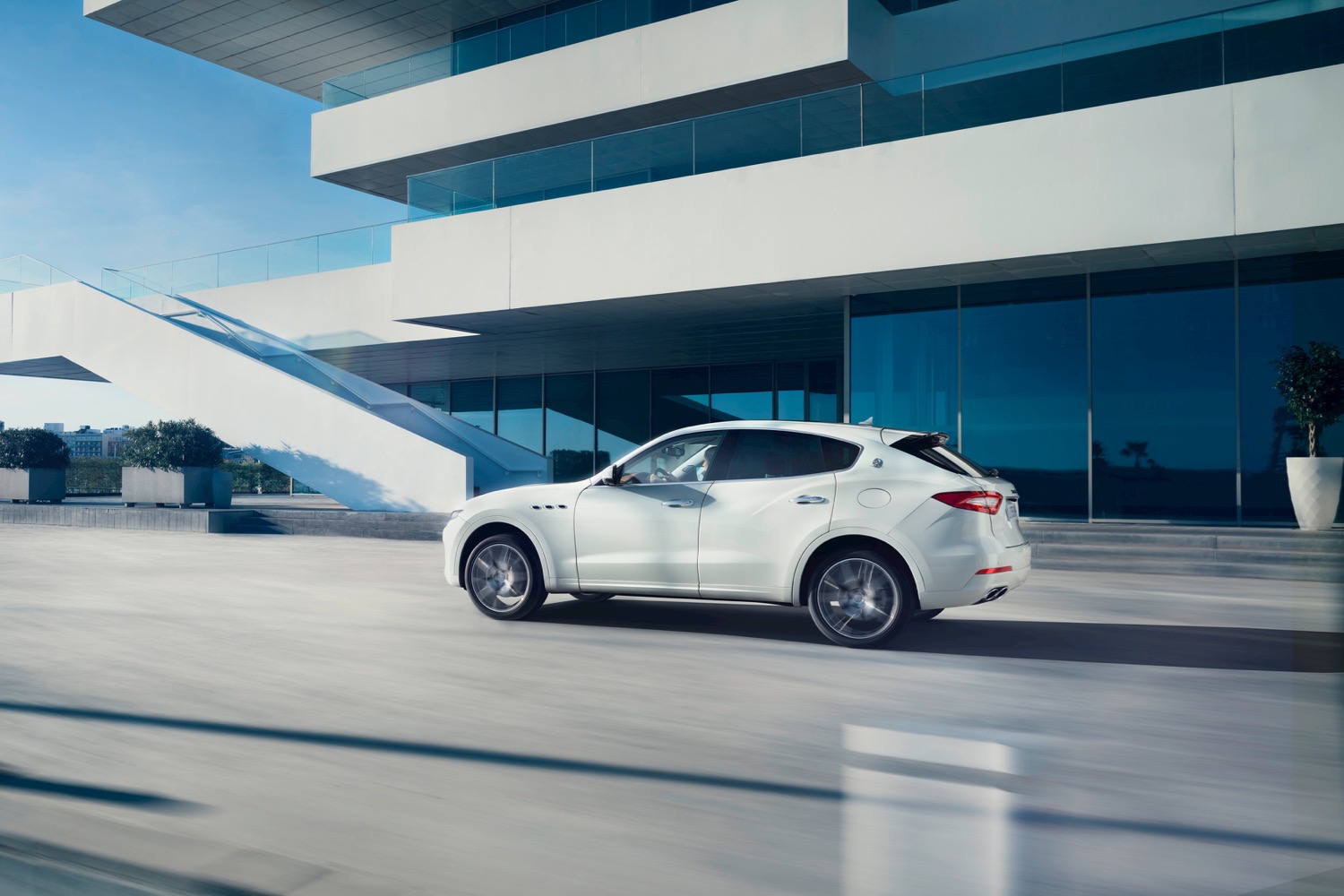 The Levante also features a hydraulic power steering system, which enthusiasts prefer to electric power steering because of its superior feel. The brakes seem more suited to a sports car than an SUV. They're from top supplier Brembo® and feature massive six-piston monoblock calipers in front.
The Levante's platform is based on Maserati sedans but with heavy modifications that make it suited for SUV duty. Maserati used lightweight materials, including aluminum, to keep weight down, while also managing to achieve a perfect 50:50 weight distribution. Maserati claims that the Levante has the lowest center of gravity in its class, which directly helps improve handling.
Features
The 2017 Maserati Levante is a five-door, five-seat luxury crossover SUV. It is available in Q4 and S trims with pricing starting at $72,600.*
Standard equipment includes bi-Xenon headlights with LED daytime running lights, 19-inch alloy wheels, power tailgate, leather upholstery, 8.4-inch touchscreen infotainment system, eight-speaker audio system, dual-zone automatic climate control, rain-sensing wipers, heated power front seats, 60/40 split folding rear seat, and more.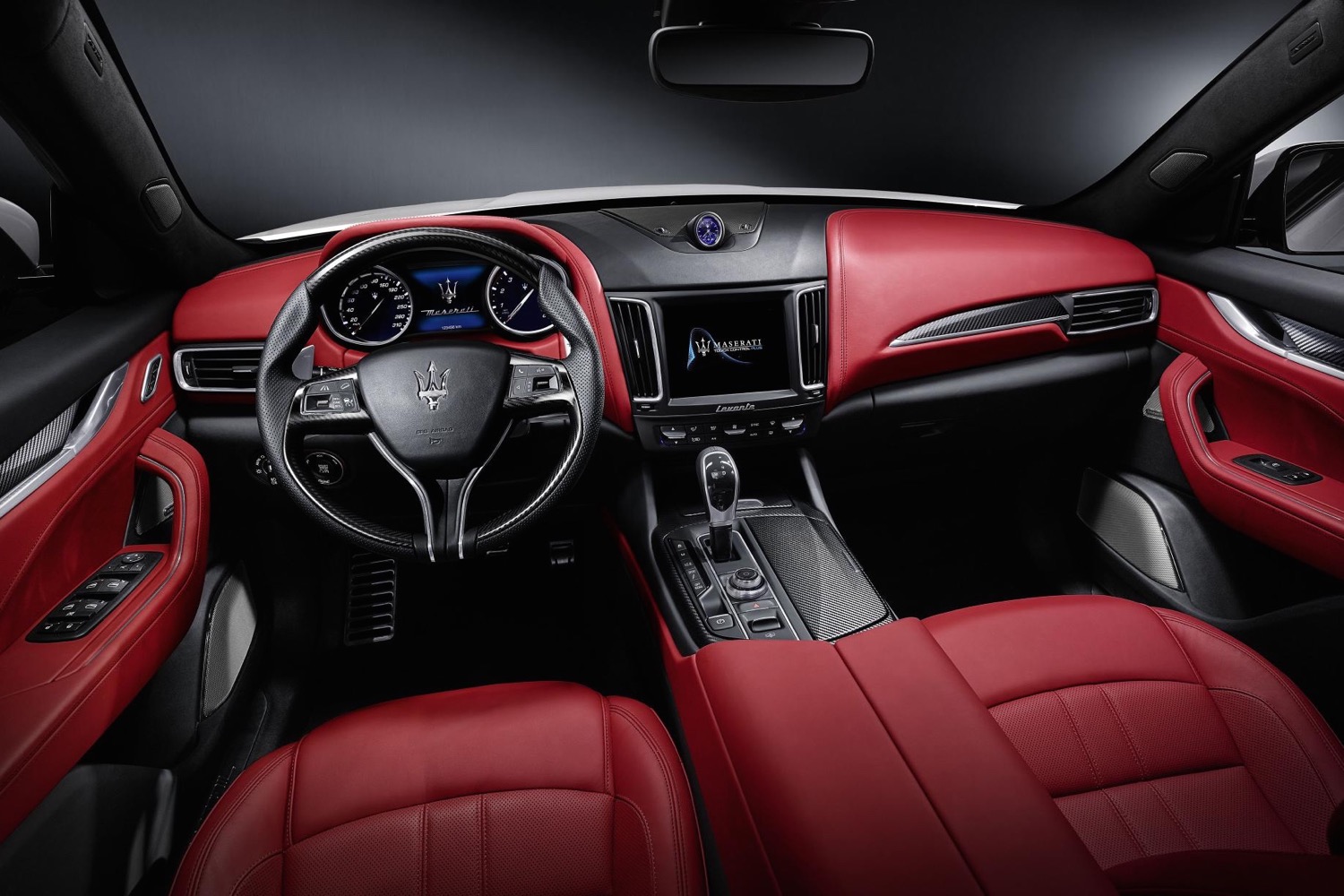 Optional features include adaptive front lighting, sport steering wheel and pedals, sunroof, easy entry and exit system, rear sun blind, remote start, double laminated acoustic glass for the rear windows, foot-activated tailgate, harman/kardon® and Bowers & Wilkins premium sound systems, and towing package.
There are also multiple option packages. The Sport Pack adds unique exterior styling, sport seats, steering wheel, and pedals, red brake calipers, model-specific 20-inch wheels, and other items. The Luxury Pack adds different styling elements, wood trim, and comfort seats. Maserati also offers a Zegna Edition created in collaboration with Italian fashion design firm Ermenegildo Zegna.
Design
The Levante may be an SUV, but it's still a Maserati. The concave grille references classic Maserati models like the "Birdcage" racecar with details taken from the lovely Alfieri concept. The silhouette is decidedly coupe-like with a low roofline and frameless doors. The Levante also has rear "haunches" that pull the fenders away from the sides of the body, giving it a muscular look.
The body is functional as well as stylish. The Levante has a drag coefficient of 0.31, which Maserati claims is best in class. That's due not just to the shape of the body, but also to the vehicle's active grille shutter. This allows adequate airflow to the engine compartment while also directing air around the car for better airflow.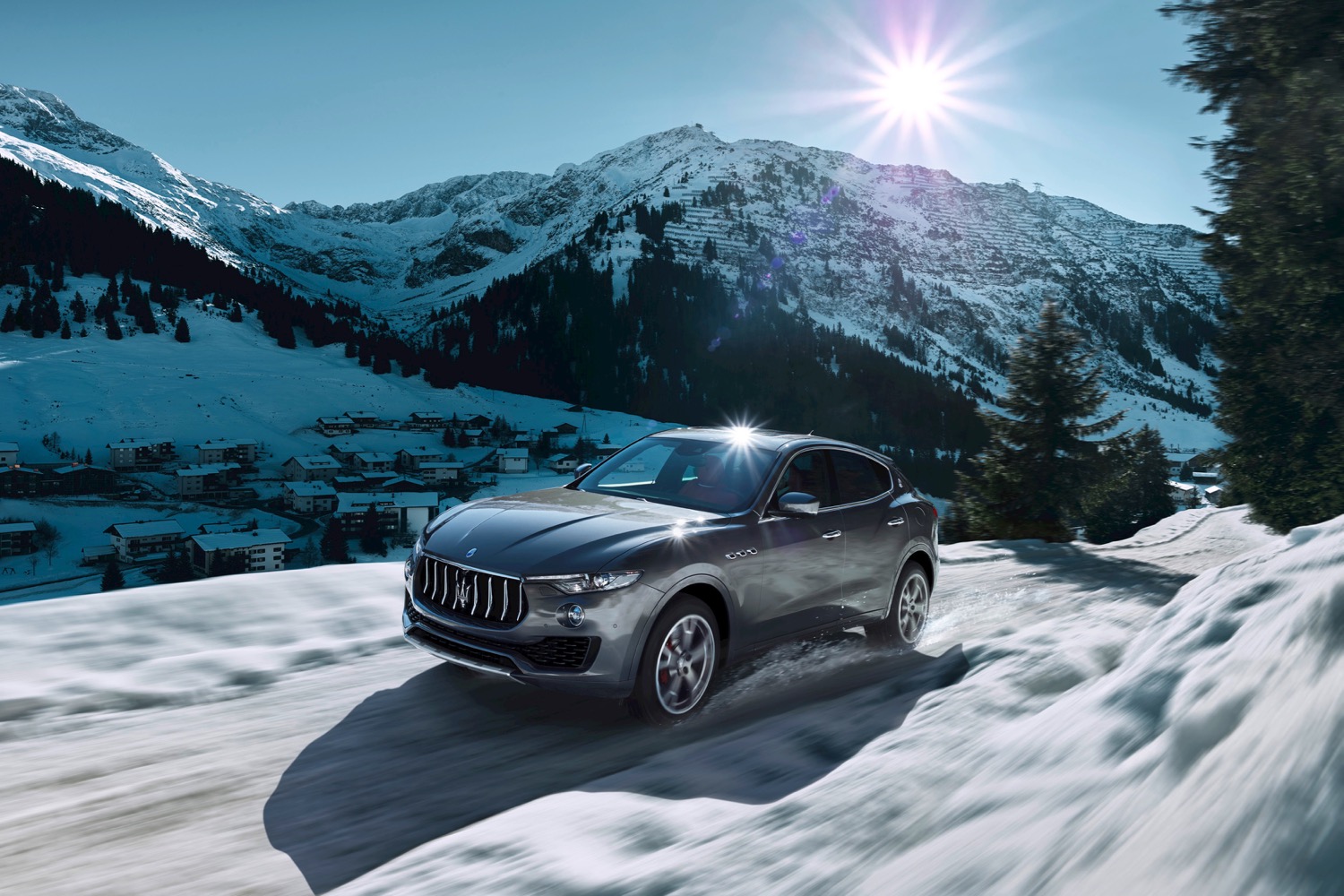 The interior is as luxurious as you'd expect in a Maserati, with standard leather seating and an 8.4-inch touchscreen infotainment system. The advantage of an SUV is that you'll be able to fit a lot more cargo in the back than you could in, say, a GranTurismo.
Safety
Standard safety equipment on the 2017 Maserati Levante includes anti-lock brakes, stability and traction controls, hill descent control, and six airbags. Optional features include hill holder, adaptive cruise control, blind spot alert, lane departure warning, forward collision warning, surround-view camera system, and park assist.
Verdict
The 2017 Maserati Levante is an impressive first attempt at a luxury SUV from one of Italy's most legendary automakers.
Be sure to contact us online or visit indiGO Auto Group – Desert European Motorcars Campus at 71387 CA-111, Rancho Mirage, CA 92270 to experience all that the Maserati Levante has to offer.
*Prices listed are Manufacturer's Suggested Retail Price for the vehicle and options chosen by you. These prices do not include transportation, taxes, title, other options, dealer installation costs, or other dealer charges.
Image Credit: Maserati