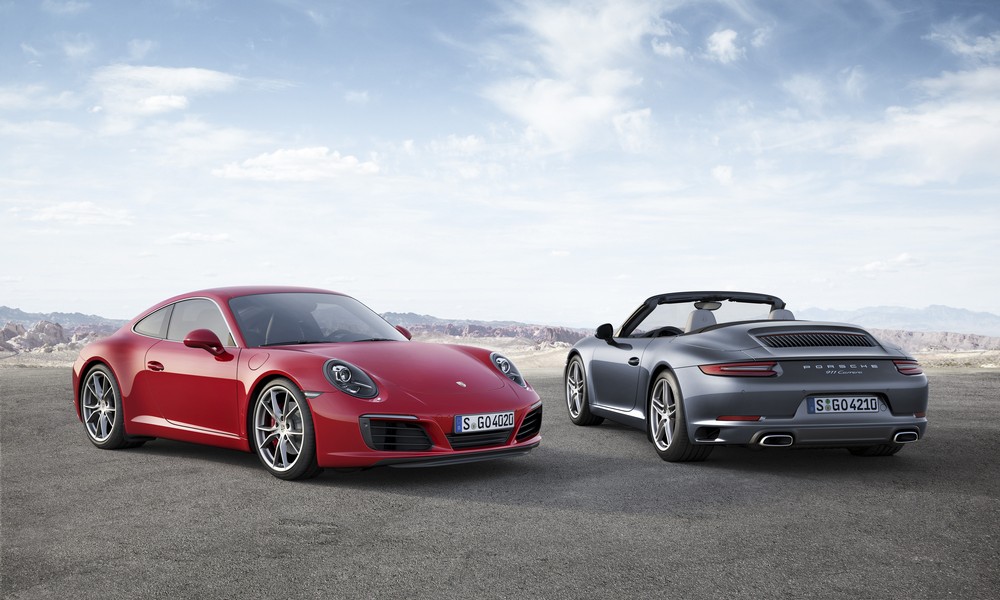 The Legend Continues
How do you improve a legend? In its various incarnations, the Porsche 911 has been on sale for over 50 years and has been the backbone of the Porsche lineup for most of it. The car's distinctive styling, character, and rear-engine design have made updates particularly difficult, as Porsche has had to balance the need to improve with the expectations of fans.
Truth be told, the 911 model's foundation was and is so good, it's made iterating upon that design remarkably tricky. It's a good problem to have but a problem we imagine causes some frustration to Porsche designers and engineers.
Yet Porsche continues onward, doing its best to perfect what many already consider to be pure automotive perfection. The 2017 Porsche 911 benefits from a number of upgrades, including turbocharged engines across the lineup (minus the GT3-derived 911 R), standard adaptive suspension dampers (PASM), and slightly more power for Turbo and Turbo S models, among other enhancements that are sure to please purists and newcomers alike. Come experience the next generation at indiGO Auto Group – Desert European Motorcars Campus, and keep reading to see what's new.
Performance
There are many Porsche 911 variants, starting with the 911 Carrera and Carrera S models that are more or less the foundation of the range. As you're likely aware by now, the biggest news for the updated 911 is the use of turbocharged engines in these more mainstream models; turbos were previously reserved for the 911 Turbo and GT2. The new engine is a 3.0-liter twin-turbocharged flat-six, which produces 370 horsepower and 331 pound-feet of torque in the standard Carrera, and 420 hp and 368 lb-ft of torque in the Carrera S. The model is equipped with dual-clutch PDK transmission and rear-wheel drive, with all-wheel drive optional.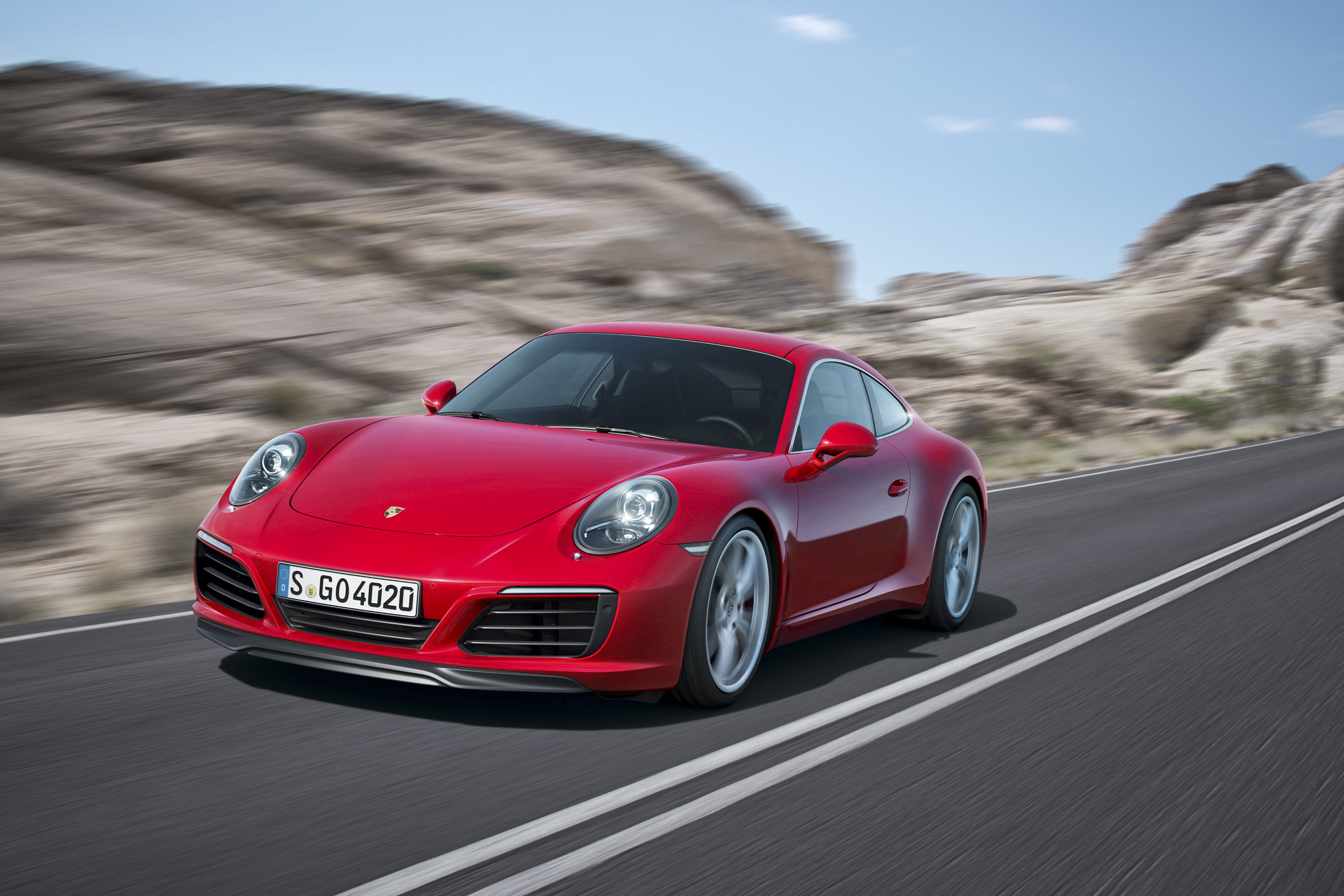 Both versions of the 911 get boosts in performance over the previous generation. With the PDK and Sport Chrono package—the fastest configuration—the 911 Carrera jumps from 0 to 60 mph in 4.0 seconds and can reach a top speed of 183 mph, while the Carrera S will sprint 0 to 60 mph in 3.7 seconds and top out at 191 mph. The downsized engine offers increased fuel economy, with a 28 highway mpg.*
The Sport Chrono package also adds a driving-mode switch on the steering wheel, adapted from the setup used in Porsche's 918 Spyder hybrid supercar. The rotary switch allows drivers to choose between Normal, Sport, Sport Plus, and Individual. Porsche Active Suspension Management (PASM) is standard and can lower ride height by 10 millimeters on command. A rear-wheel steering system adapted from the hardcore 911 GT3 is also available.
Features
The 2017 Porsche 911 is offered as a two-door, four-seat coupe or convertible. Pricing starts at $89,400.**
Upgraded features for 2017 include the Porsche Communication Management infotainment system, which features a 7.0-inch touchscreen that also recognizes handwriting. There's also a Wi-Fi connection for smartphones and available Apple CarPlay™ interface for iPhone users.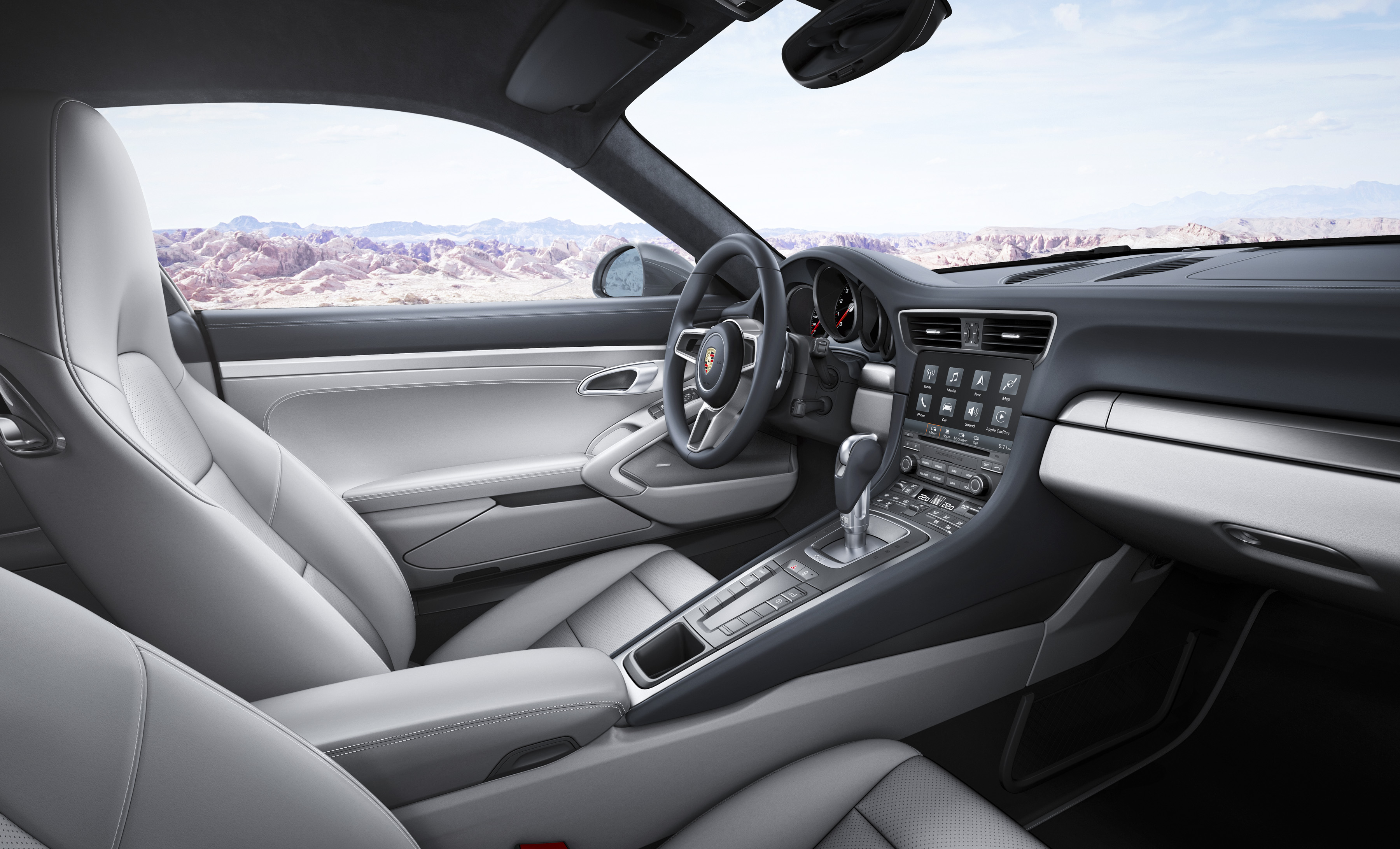 The system's navigation includes Google Earth™ and Google Streetview™ information, and real-time traffic information is also available to give drivers a better idea of the traffic situation in their area. The Porsche Car Connect and Connect Plus module also adds remote vehicle control functions, the ability to transfer destinations to the navigation system, and access streaming music services.
Design
The 2017 Porsche 911 features a tasteful update of the classic 911 design. It retains familiar features like the round headlights and fastback rear, but everything has been tweaked and refined. The headlight elements now feature four-point daytime running lights, and integrated door handle recesses make for a cleaner look. The front fascia is also changed slightly, with reshaped lower air intakes.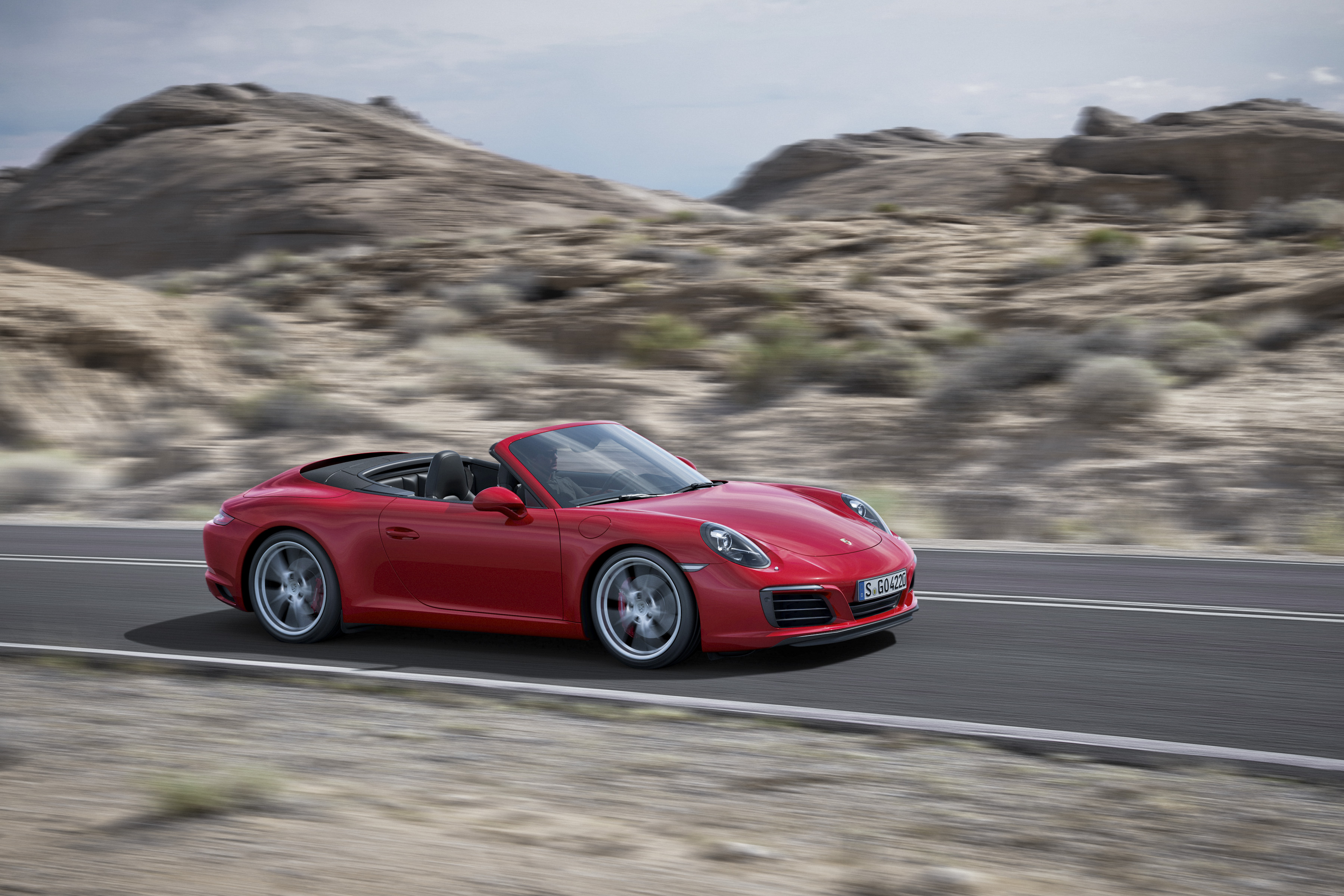 At the back, the redesigned rear decklid features vertical louvers (this is still a rear-engined car, remember), rather than the previous horizontal ones. The redesigned taillights feature four-point elements like the headlights, and the bumper has been altered to include some extra ridges and gills. There are also new standard wheels with a twin five-spoke design.
The interior remains largely the same (why fix what isn't broken?), but does get some notable updates, including a 918 Spyder-inspired steering wheel, and the 7.0-inch infotainment touchscreen.
Safety
The 2017 Porsche 911's offers new safety equipment such as post-collision braking, blind-spot monitoring, a coasting feature built into the adaptive cruise control, and other features.
Bottom Line
The 911 has always been the go-to choice for performance enthusiasts, and we're happy to report that the 2017 version continues that trend. With the 2017 911, Porsche has once again developed a sports car that checks every box of importance, and one that old and new fans are sure to enjoy.
It's not too late to discover all that the 2017 911 has to offer. For more information, or to schedule a test drive, contact us online or visit indiGO Auto Group – Desert European Motorcars Campus at 71387 CA-111, Rancho Mirage, CA 92270.
*EPA estimates. Your mileage will vary depending on driving habits and conditions.
**Prices listed are Manufacturer's Suggested Retail Price for the vehicle and options chosen by you. These prices do not include transportation, taxes, title, other options, dealer installation costs, or other dealer charges.
Image: Porsche