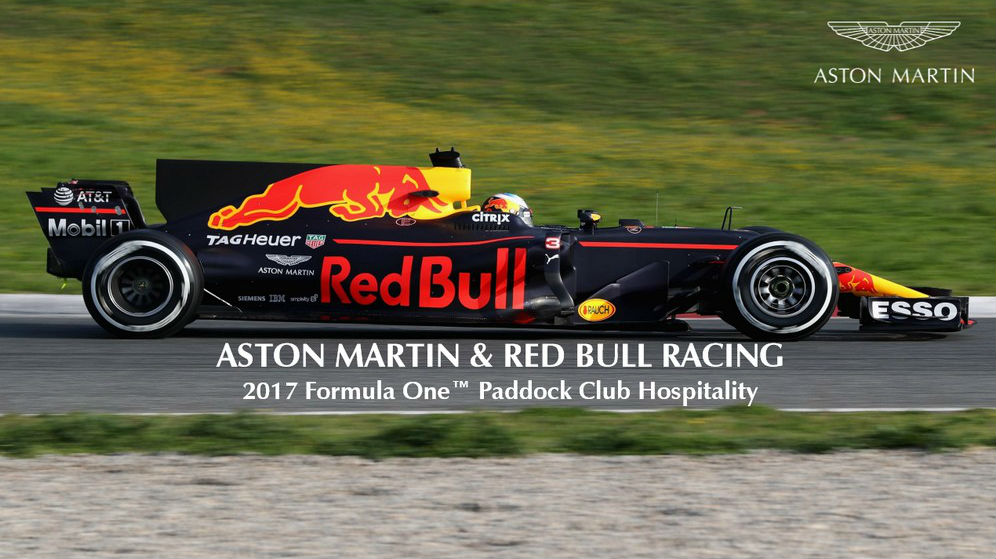 Aston Martin automobiles have exemplified luxury, power, and performance for over a century, so it should come as no surprise to anyone that Aston Martin enthusiasts are often fans of Formula One™ racing as well. Formula One™ vehicles are some of the most powerful and performance-focused in the world, and attending a Formula One™ race can be as exhilarating and luxurious as driving an Aston Martin.
That's why Aston Martin is continuing its partnership with Red Bull Racing to once again deliver Paddock Club Hospitality: the ultimate way to experiencing Formula One™. Aston Martin Rancho Mirage has more details on this exciting program for you here.
Paddock Club Hospitality is the name for the exclusive VIP hospitality experience at all Formula One™ races. Not only does it offer an unrivaled view of the start/finish straight and pit lane, it also gives guests real-time access to live feeds of the track and team garage, as well as front-row seats to the fastest sport in the world.
Guests with access to the Red Bull Racing Paddock Club suite will get to meet Red Bull Racing drivers, team management, and test drivers to get insight into the race; walk the pit lane; get an in-depth VIP tour of the team garage and watch the mechanics in action; enjoy an exclusive souvenir gift bag; and indulge in delicious food, fine wines, and champagne service. What better way to enjoy a race?
We know that our customers expect the best no matter where they go, so if your plans this year include attending a Formula One™ race, call, contact us online, or visit us in person at 71387 CA-111, Rancho Mirage, CA 92270 to learn more about Paddock Club Hospitality.
Image Credit: Aston Martin