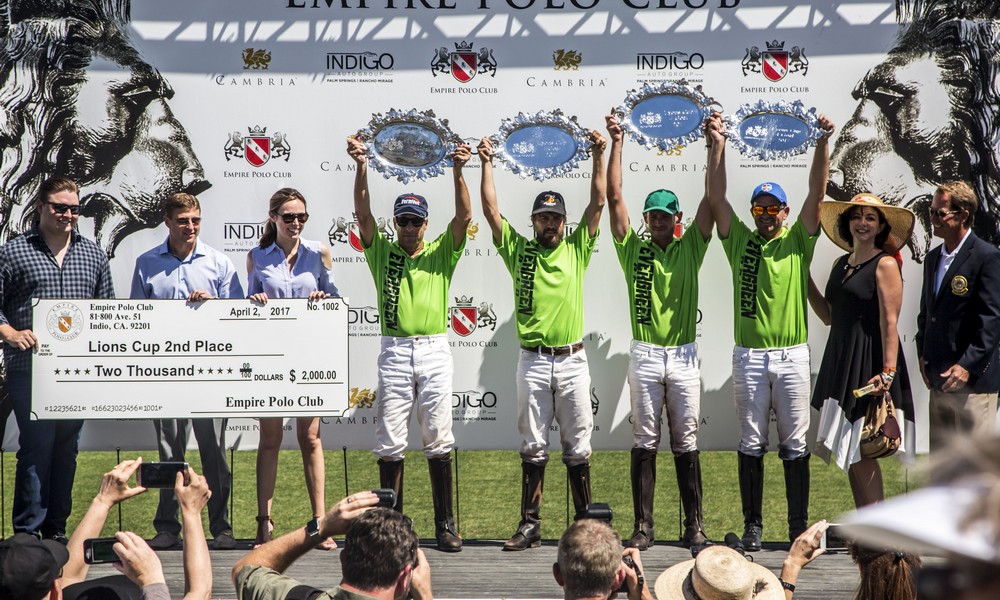 indiGO Auto Group's Desert European Motorcars Campus and BMW of Palm Springs partnered with the Empire Polo Club, one of the most prestigious in the nation, for the 2017 winter season, which culminated in the Championship Cup on April 2.
indiGO Auto Group and BMW of Palm Springs were proud to help sponsor the event, and we have full details on the exhilarating day for anyone who could not make it.
Amidst the competition, tailgating, and celebrations, nine of the luxury automotive brands under the indiGO Auto Group roof were showcased at the event. This final Polo Tournament of the season was the perfect environment for our customers to enjoy the sunny weather, sip champagne field-side, and spectate the match, all in keeping with a historic desert tradition: polo!
If you're interested in learning about future events or would like to discover more about the brands in the indiGO Auto Group, don't hesitate to contact us today.